Services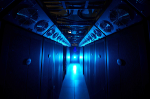 Access to Cyberinfrastructure
Currently, OneOCII has over 800 HPC users in Oklahoma: over 500 at OU, over 200 at OSU, and over 75 at 23 other Oklahoma academic, government, industry and nongovernmental institutions, plus over 150 outside of OK. New users are being added constantly.
---
The Oklahoma Supercomputing Symposium is an annual conference, held since 2002, that has had over 2500 attendees from 106 academic in 27 US states and territories, 129 commercial, 36 government and 19 non-governmental organizations.
---
"Supercomputing in Plain English" (SiPE) workshop series: 11 talks about HPC, taught with stories, analogies and play rather than deep technical jargon have reached 248 institutions (academic, government, industry, nonprofit) in 47 US states and territories and 10 other countries. The next series is planned for Spring 2015.
---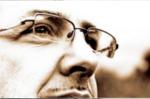 Faculty & Staff Development Workshops
Workshops held at OU and OSU on advanced computing and Computational & Data Enabled Science & Engineering pedagogy have been sponsored by the SC supercomputing conference series, the National Computational Science Institute (NCSI), the Linux Clusters Institute (LCI), the Virtual School for Computational Science & Engineering (VSCSE), and Software Carpentry.
---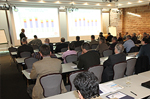 Outreach
"Supercomputing in Plain English" (SiPE) overview talk (24 OK academic, including every public university in OK). Oklahoma institutions are revisited typically every 2-5 years.
---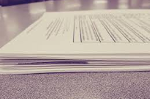 Proposal Support
Commitment letters for access to OneOCII resources; collaborations on projects.
---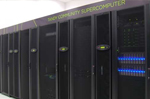 Technology
Acquired or helped acquire technology (e.g., network upgrade, mini- or full supercomputer, high definition video camera for tele-presence) for that institution.
---
The Oklahoma Information Technology Mentorship Program (OITMP) provides "A Day in the Life of an IT Professional" presentations to courses across all of postsecondary education (and even some secondary), plus other opportunities. Institution types have included career techs, community colleges, regional universities and PhD-granting universities. So far, 38 institutions have had 94 events. The OITMP is now part of the Oklahoma Science, Techology, Engineering & Mathematics (STEM) Mentorship Program, under Oklahoma's 2013-18 NSF EPSCoR RII Track-1 grant.